6 tags
The Great LOLCatsby
Check out something new I'm trying out… a mashup of cats and The Great Gatsby and internet memes: THE GREAT LOLCATSBY!
3 tags
1 tag
Actual things I've said today while listening to...
Go away, Barenaked Ladies. Go away, Bruce Cockburn. Go away, Gordon Lightfoot. Go away, Blue Rodeo.
In Defense of the Happy Girl
newyorker: Sasha Weiss considers why people find Anne Hathaway, Hollywood's "happy girl," to be so annoying: "Little girls learn very quickly to modulate their excitement if they want to be acceptable… Anne has somehow managed to retain that bright look, and many people would like to wipe it off her face." Continue reading: http://nyr.kr/XFpWAi Photograph by Jason Merritt/Getty.
2 tags
3 tags
4 tags
6 tags
5 tags
2 tags
5 tags
You'll Love Her! She's Crazy!
newyorker: "Most educated people can name half a dozen poets who are more famous for their messy lives and deaths than for their poems… The narratives endure because they align with the popular understanding of what it is to be an artist." Sarah Manguso writes about Sylvia Plath, who died fifty years ago today, and looks at the changing way we talk about mental...
Music Shops on Sundays: A Free Verse Poem
I will admit that I tend to ignore you And forget about you, Music Instrument Stores, until the strings on my various instruments get all grimey and oxidized and gross and I require new ones. I would visit you more often, but then I'd "accidentally" buy more instruments. Today, though, I have a strong yearning to play my mandolin, which is in dire, dire, dire, dire, dire need...
SUICIDE WATCH [LINK] : "From ballads to... →
Tristman is convinced he can put a stop to the vulgar, messy suicides for which the English have become infamous. People who live in London but have somehow tired of life need no longer trust to chance. Now, they may repair to his stylish, centrally located suite of apartments and end their lives "decently as well as suddenly". For the disappointed lady, Tristman offers a spacious bath in which...
3 tags
6 tags
Whenever I ask, the answer is usually, "just breathe."
Poetry for Presidents
newyorker: Ian Crouch looks at a brief history of Inaugural poems, from Robert Frost to Elizabeth Alexander, and tells us what we should listen for when Richard Blanco reads his poem on Monday: http://nyr.kr/13MvxHv Photograph by B. Anthony Stewart/National Geographic/Getty.
3 tags
Rage Against the Machine// 200 years ago, the... →
1 tag
3 tags
'Doin' It' in Downton Abbey: A Guide to DTA...
A few months ago I was at a birthday party making some small talk and suddenly this stream of monologue about the probable existence of Downton Abbey fanfic erotica started burbling out of my mouth. I looked into it with a bit of Googling, and WHOAH MAMA, there's some good stuff there, which is SO APPRECIATED in light of the fact that the sexytimes in Season 3 are so DISAPPOINTING. So I...
3 tags
2 tags
Sometimes I Impress Myself
You know, a lot of shizz went down this year, 2012, which means I experienced a lot of firsts with you. First time on safari! First time catching a parasite! First time being a "best person" at a wedding! First time having brunch with Claire Danes! And with these and many other firsts emerged many changes. My time living in Nigeria resulted in new  obsession with slathering hot sauce...
3 tags
The Gloss: How To Dine Alone At A Restaurant Like... →
Useful tips and an adorable photo of a child nomming on a McDonald's hash brown. It's the first time I've felt positively about McDonald's in YEARS!
5 tags
The One Time I Have Ever Not Wanted Bacon
This issue has been extremely divisive amongst my friends and family. When one loves bacon, does one not accept it in all its forms? I would like to say yes, yes, that describes me and my undying love of meats… and yet I cannot imagine putting one of these in my mouth. Although, to be fair, I think it might be more the concept of "eggnog" in a cookie that I find gross. I like...
2 tags
You Probably Like Les Mis Because You Have the... →
Guilty. Not apologizing.
My Christmas Eve Chinese-take-away Fortune said...
<3
3 tags
CHRISTMAS PIZZAS
Why isn't this more of a thing? I'm really asking. . . .
"Those of us who embrace mainstream pop haven't done a great job offering up a..."
– "Taylor Swift, Carly Rae Jepsen and the Problem of Assessing Pop Music" by Ryan McNutt (via maisonneuvemag)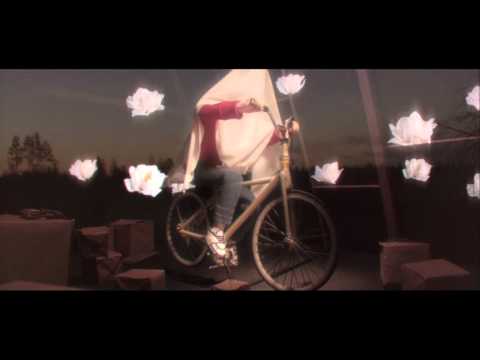 To Sleep: perchance to Dream
So, I've been quite the bleary-eyed little insomniac lately. This shenanigan has been going on for about a month now and is really starting to take a toll on my general outlook on life and interpersonal reactions. I've done all a lady can do to try to banish the sleepytime anxieties. I read, I light candles, I drink cider with bourbon in it, I breathe deeply and contemplate the...
6 tags
My Mundial Montreal Preview
Fans of klezmer-hop, NOLA-soul, zydeco-punk and other exciting hyphenated musical experiments being featured at the Mundial Montreal festival this week should check my preview about it for CBC Music.
6 tags
I Pretty Much Had Brunch With Claire Danes (LINK) →
In which I describe, in probably too much detail, My So-Called Brunch with Claire Danes.